Lie awake at night wondering
what to do to build your business?
Frustrated that you don't have the words
and image to reflect how great your company is?
Know something is not working with
your marketing but don't know what it is?
You have a target audience that wants and needs you. Stop hiding your special something under a bushel. Let us find it, tease it out, and share it. They'll take notice and be wowed. We'll introduce you to a special mix of delicious design, compelling campaigns, and a media mix that shows you off so they can't take their eyes off of you.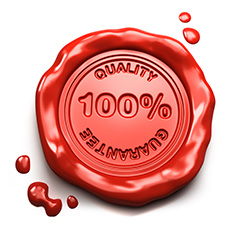 Making sure a customer or consumer knows it's you just by the package. A powerful message and design that is consistent and permeates all marketing efforts creates credibility and positions you as a leader in your industry so that people want to use your products or services. It's the beginning of a long relationship with your customers that builds their loyalty. It starts with the visual experience and continues with your customer service or product experience, exceeding customer expectations. We partner with you in achieving this goal.
We know just how to make your company look as great as it is. We'll create a compelling look and feel for your company that will have an impact on your potential customers and make them want to learn more about your products or services. Logos, Corporate Identity, Stationery Applications creating a look throughout all marketing efforts that says "you're credible, you're good and I want to know more!"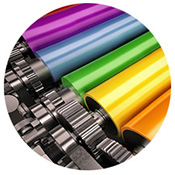 This is the traditional approach. Just like the invention of television did not rub out radio, there are times when printing is the right approach for your marketing strategy. Armed with a powerful message and compelling design it's an affordable solution to get the word out. And printers love working with us because we have the technical savvy to get the job prepared correctly! Whether is Print Ads, Direct Mail, Brochures, Catalogues, Point of Purchase, Reports or Books; any collateral, we can facilitate the right look in print!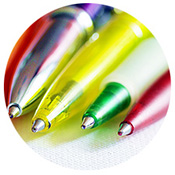 A fun and cost effective way to create good will and brand awareness. We use a combination of traditional and out-of-box thinking designed to get you great results and keep your name in front of new and existing customers. You'll be unforgettable!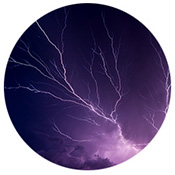 "If you build it they won't come!" It's not enough to build a website. You need to bring people to it. We will optimize your online marketing with Search Engine Optimization and other tools ensuring that you are found. Whether you get the word out online or offline, Analytics allow us to track results to chart or change course saving you money while getting new customers.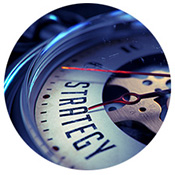 Encompasses many things. On the front end it's about Competitive Analysis; gathering and analyzing information to create a unique & strong position differentiating you from your competitors to gain market share. On the back end it's about digital (social media) and content marketing; video, websites, e-mail blasts and blogs to increase exposure and thus sales. We'll help you develop the strategy as your outsourced design firm. Do little or do a lot — We got this!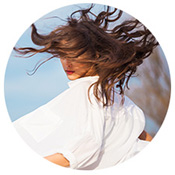 It's said, "A picture is worth a thousand words." Well, a video is worth 1.8 million! You can't beat this for getting a message out for your product or service in under 2 minutes. Online video marketing is the best value for your marketing strategy and budget, next to your website. Not only will video increase the chances that you will be seen, you can convert viewers into buyers at a much higher rate of return (46%). This will have a positive impact on your sales. Isn't that worth the investment?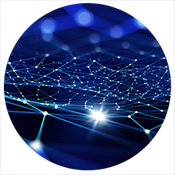 A great website, a sexy website is so much more than just putting content into a "do-it-yourself" template. As your largest marketing tool, this is where design and technology meet to yield the most return on your investment. You only have 7 seconds to grab a prospect's attention or they will click away. Our expertise will maximize your visibility and drive sales, increasing your profitability while guiding users through a powerful experience to making them want more. Who wouldn't want that?
Working with a creative organization for the first time often prompts questions and possibly concerns. Will we properly interpret your business needs? Will our concepts be effective and efficient? Are we accountable over the long haul? We address these questions by commitment to clear communications every step of the way, through agreed upon expectations, and a proven operational methodology.
A building's design is no better than its foundation. Likewise, we know that to meet your goals our solutions depend on the quality of information they're based on. This is why we go to great lengths to collect everything needed to do the best possible job. First we'll schedule information-gathering meetings with you and/or key staff. We not only want information on scheduling, budget and job specifications, we'll determine your preference, target audience and objectives. We want to know all the user features and benefits of the subject we're communicating. Though possibly time-consuming, this process is crucially important. It will help sharpen project focus and objectives, and assure that we produce a creatively excellent and strategically targeted solution.
Good creative work, whether on the web or in print, doesn't often come in a flash of inspiration; it usually involves trial and error. This is why we take the time to consider several approaches (concepts), work them through, try them out, and revise them. Usually some practical and functional ends need to be tied up before submitting our ideas—subcontractor availability, vendor estimates, scheduling requirements, etc.
From our information-gathering meetings we'll present rough concepts to you and your project manager. This assures that we all stay focused on the problem and are not distracted by too many personal opinions. Our rough concepts are adequate to convey the best approach taking into consideration your budget, schedule, objectives and preferences. They are not so well-developed as to have wasted time and effort if we need a course correction.
After presenting, we'll ask for your comments. The more objective and specific you can be, relating to the project's strategy the more efficiently we can proceed. We allow time for revision cycles in determining a realistic schedule.
The final recommendation will be routed to the appropriate decision makers for proofing, reserving stylistic and subjective decisions to your project manager. To avoid costly confusion, it is also important that all communication with us come from the project manager.
During the course of the project we will keep the project manager informed of our progress. Activities that will affect the schedule or budget will be verbal unless requested in writing. Changes to the project at this point may involve significant impact on project scope, production schedule and costs.
Our goal is to keep your project moving ahead quickly, smoothly and cost-effectively to maximize results.
Stop leaving your marketing to chance,
and start getting noticed on purpose!
Contact us now to learn how.
I bring over 20+ years experience in Corporate Marketing, Business to Business, and Business to Consumer Marketing Worked with a wide variety of clients including: The Economist, International Bonded Couriers (IBC), The Wall Street Journal, Sensat & Giralda Olive Oil (Salgado, USA), Turner Construction, The Commercial Office of Spain, SHARE Self Help for Women with Breast & Ovarian Cancer
AD Web Design & Interactive Media, Digital Design Diploma, The Art Institute of Pittsburgh Online Division
Studied Fine Art and Foundational Design at The Art Institute of Boston
Member of the Power Partners Initiative
Presented a seminar on Pricing and Ethical Guidelines at the Graphics Artist Guild
Studied Consultative sales at the American Institute of Graphic Arts (AIGA)
Studied at The Art Institute of Boston and The Art Institute of Pittsburgh Online Division
My hobbies are rollerblading, running, working out, acting, singing, learning the drums, drinking red wine and enjoying the company of great friends.
Contact Us Now and See How Marketing Can help Your Business Grow